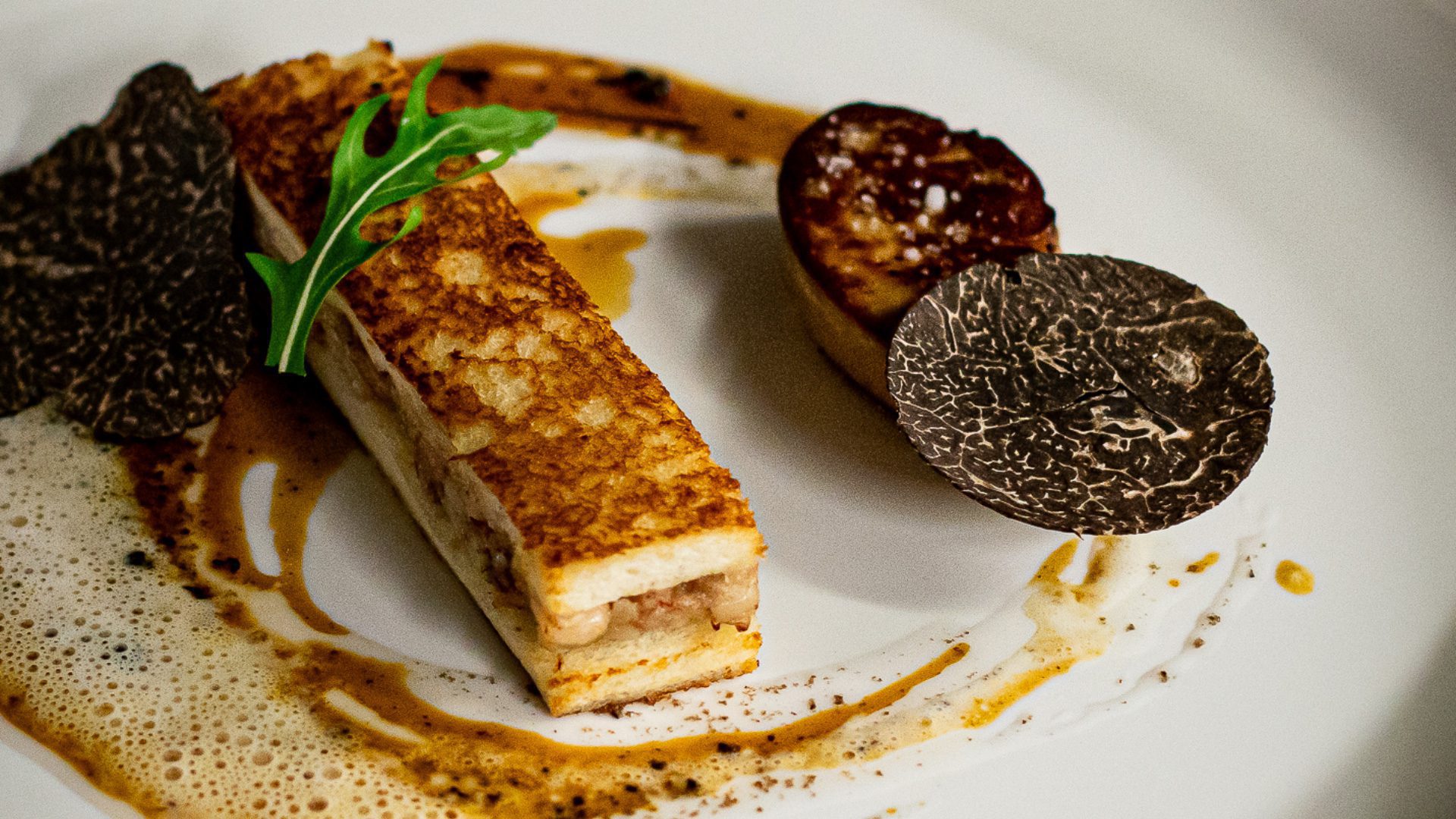 Card & Menus
Enter an unparalleled culinary universe, where the freshness and quality of the products meet the mastery and unique know-how of Michelin-starred chef Ivan Vautier.
Ivan's Menu
This menu is served to you in small portions and has been balanced in order to make you discover our cuisine, the season, our producers, the fishing and our ideas of the moment.
(Served only for the whole table / menu served until 9:15 pm)
110 €
Scottish or Isigny salmon cooked at 38°.
pepper, raspberry and arugula sorbet
Tartar of langoustines
croque Monsieur of pig's trotter from the Farm of Moulin and soy sesame juice
St. Jacques shells
Roasted with truffled buckwheat butter, candied shallots, grated chestnuts
Wild bar
In marinière – Timut pepper, Roscoff onions and grilled leeks
Royal Squab
Gray shrimp infusion juice – Foie gras and sardines 1/2 salt
Or
Pan-fried duck foie gras
Quince confit with ginger – Hint of lemon
Heart of purple figs from Soliès
Mulled wine / fresh cheese sorbet – Compote of figs and raspberries
Apple apple
And caramel in two ways – Shortbread with vanilla butter and fleur de sel
Menu all around Lobster
Around a whole lobster of about 750g that has never been in a holding tank.
For this menu, a selection of 4 wines by the glass in agreement is proposed to you 39€/pers.
(Served only for the whole table)
98 €
Elbows
in candied pepper soup – small condiments
The pliers
roasted with fresh fruit oil, fresh herbs
The first half tail
lobster and octopus – black vinegar – capers – hazelnuts and coriander
The second 1/2 tail
lobster and duck foie gras snacked, croque monsieur de pied de cochon
Croq'Gourmand with Grand Cru chocolate
crunchy, cocoa and roasted coffee ice cream
Or
Transparency of lemon confit
Hazelnut biscuit – Fine praline – Lemon sorbet and fine buckwheat emulsion
Menu Tout en confiance
Trust the Chief and let him guide you. Nevertheless, we are at your disposal in case of undesirable dishes.
And with the plate of ripened cheeses: extra charge 8 €.
From Tuesday to Friday lunchtime only and excluding public holidays
starter / fish or meat / dessert
48 €
Or
Tuesday to Sunday lunch – Noon and evening
Two starters / fish or meat / dessert
70 €
For this menu, a selection of wines by the glass in agreement is proposed to you on each dish:
Lunch Menu
Served only during the week at lunchtime and excluding public holidays.
35 €
Our small starters
In the form of appetizers
French or Scottish salmon
Raspberry with a fork, grapefruit vinaigrette juice
Or
Duck breast
Roast in a sesame, orange and coconut crust
Mixed sherbet or ice cream of the moment
Or
Or
Roasted figs
Raspberry juice – Creamy sorrel and raspberry sorbet
Or
With vanilla butter and fleur de sel – Ice cream and caramel / roasted apple emulsion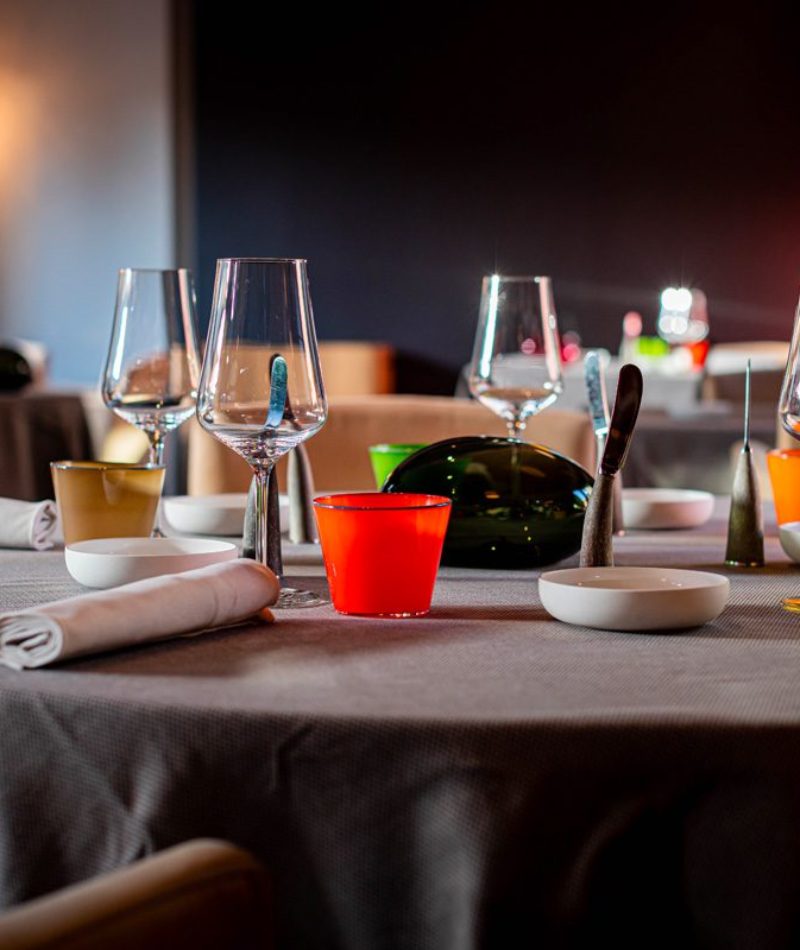 Don't forget to book!
You can be sure that you will be able to savour the menu you want, simply by making a reservation on our website or by contacting us on 02 31 73 32 71.
Book now