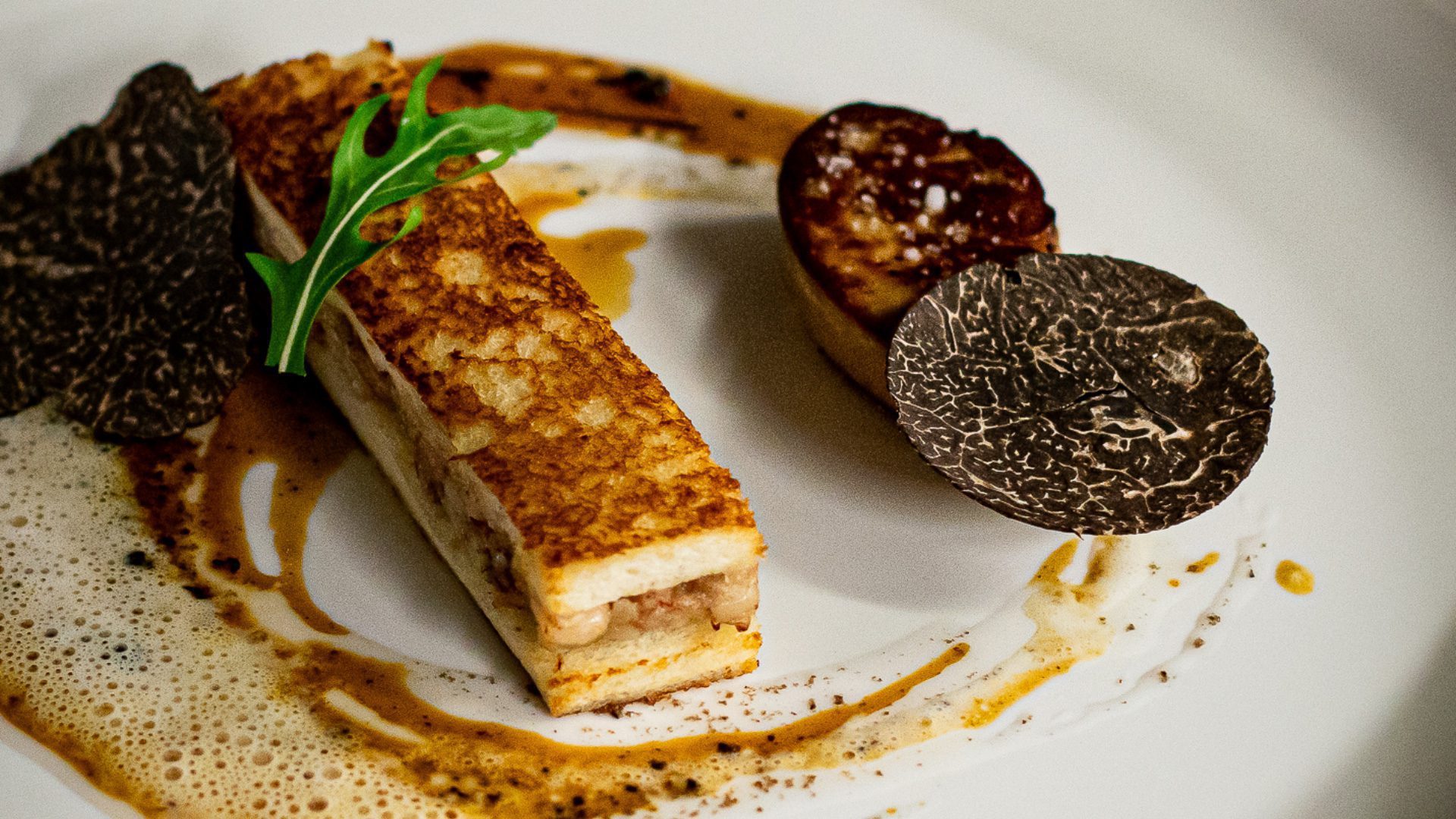 Card & Menus
Travel through Normandy with a card featuring dishes from land and sea. Combinations of flavors from a cuisine and know-how in its own right.
Starter
Contrast of scallop
-house smoed – Fresh cream from Isigny ste Mère with confit shalotte and sherry
-scallop sauce – oil and fresh truffle
Local vegetable
fesh truffle
oil and juice truffle
chestnuts
Langoustines
In 2 ways
Half cooked 'Tartare' with ginger – lime and langoustine
The raw in olive oil
Meats
Sweetbread veal
truffle juice
smoked mustard
mashed heliantis
Young lamb
* snacked chops – wild chive emulsion
* saddle of lamb stuffed whit truffle
* lamb in croquette – smoked eel and sherry
Fishes
Sea bass
Spider crab with wild herbs –
vegetables mamalade
Sole and scallopp
grapefruit pulp roast – vegetable
Desserts
Victoria pineapple
Crispy pineapple ravioli – Pineapple sorbet – Pesto and vanilla emulsion – Pineapple and lime spiral – Passion – Coriander
Our Mille-feuille Hight as a 'skyscaper'
Tahitian vanilla
Sugar crust
Rum flavored with vanilla
Grand Cru Chocolate
orange – ginger – cinnamon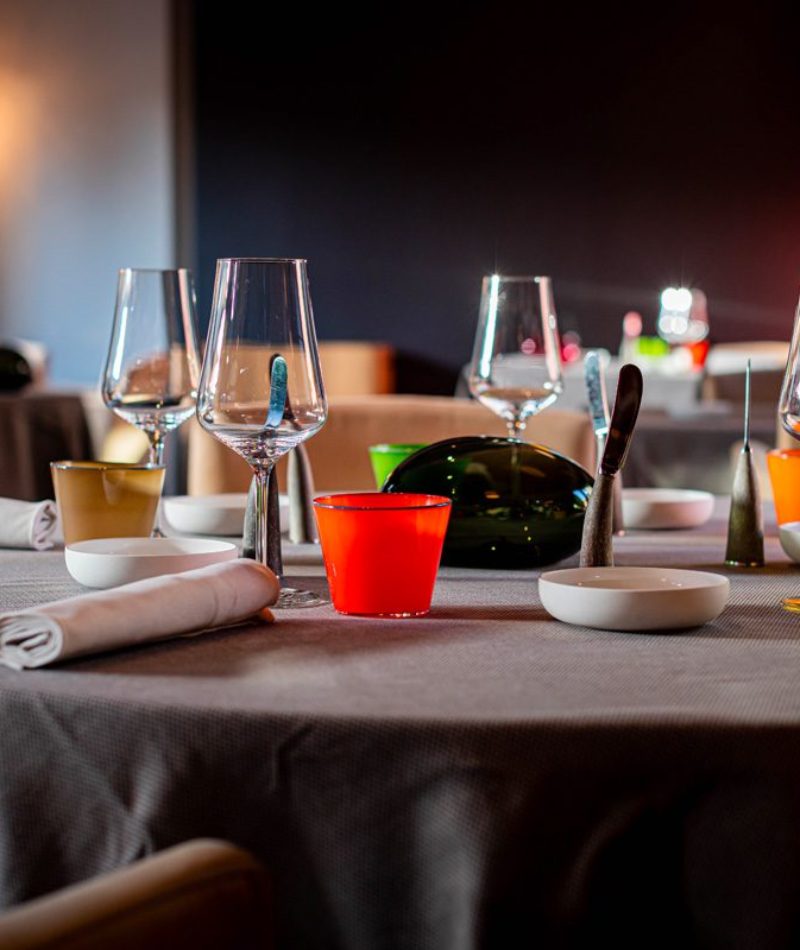 Remember to book!
Make sure you can
savor the dishes you want,
simply by making a reservation from our website or by contacting us at
02 31 73 32 71
.
Book now